Thought it was time for a garden update. Things are coming along beautifully! I'm about to pick some radishes (I was waiting for them to turn red, till I remembered I didn't buy red ones this year, LOL!). We've already harvested lettuce, spinach, and a few pea pods for a salad. Here are some pictures!
The peas are "pea-ing" (ar, ar, ar):
We have multiple kinds of lettuce, and the biggest spinach leaf I've ever seen (it's at least nine inches long!):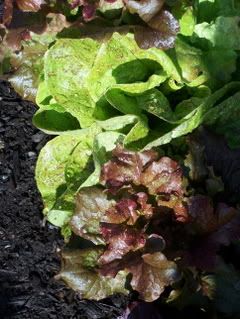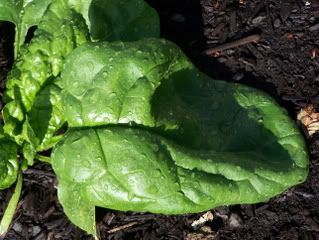 Two kinds of beans have come up (yellow and green):
And the leeks are popping - can you see them?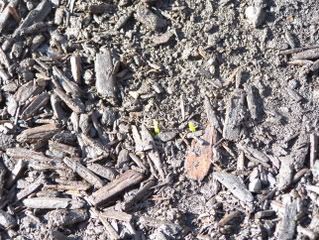 The tomatoes and peppers are all going strong (and the basil is popping between the tomatoes):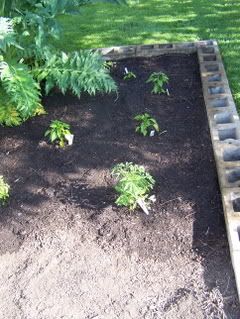 And the strawberries are too stubborn to die...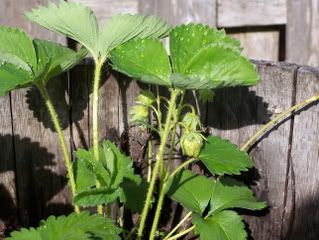 And this? This is the artichoke that ate Washington County. Play nice, artichoke!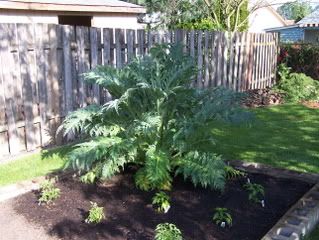 How are your gardens doing?