The next post down you'll see what I made for the holiday swap I participated in. Here's what I received!
I got a long box filled with little wrapped gifts - seven of them in all. They all looked something like this: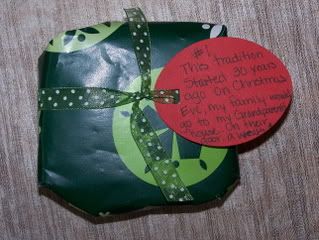 Each gift somehow related to her "tradition tutorial", and they each had a note explaining what it was about. For instance, the photo above is package number one. The tag read:
This tradition started 30 years ago. On Christmas Eve, my family would go to my Grandparent's house. A wreath was always hanging on their door
. Inside the package was
a wreath ornament.
#2:
My grandmother LOVED to bake! She always had trays set out for us.
Inside the package were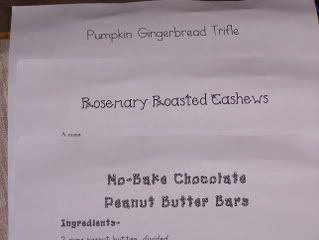 recipes for Pumpkin Gingerbread Trifle, Rosemary Roasted Cashews, and No-Bake Chocolate Peanut Butter Bars.
#3:
My Grandmother would make us an ornament every year.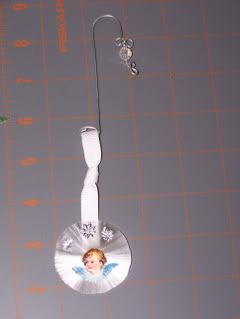 and I got an awesome handmade ornament.
#4: This was the most intriguing wrapped package of all of them.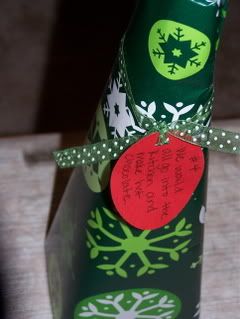 We would all go into the kitchen and make hot chocolate.
Inside was a tower of hot chocolate mix, with all the trimmings!
#5:
I would grab a candy cane on the way out the door with my mug of hot chocolate.
Candy cane stickers!
#6: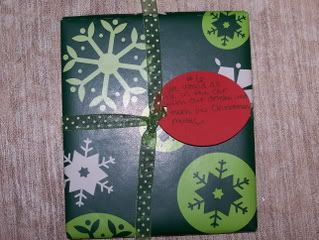 We would all pile in the car with our drinks and turn on Christmas music
. Inside was a homemade CD (haven't listened to it yet, but I'm sure it will be great!).
And, finally, #7, by far my favorite part of the tradition:
We would drive around the city and look at all the Christmas lights. I wrote down the address of the house who really made me "feel like Christmas" and send them a thank you note after. We still do this every year, and now I'll get to have my fiance join us! Merry Christmas!
(My swap partner got engaged last weekend!)
Inside was the cutest little handmade card.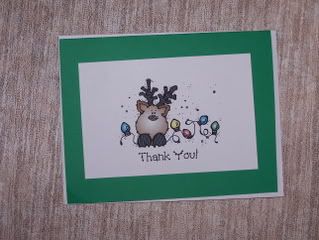 Inside, the card reads
We just wanted to say thank you for taking the time to create such a magical light display for our community to enjoy!
She even included a stamped envelope so I can start the tradition, too.
What a fun swap. I just hope she enjoys mine as much as I enjoyed hers!