Well...at 5:00 this morning, there was NO SNOW on the ground (except the stuff on the patio that never melted over the weekend, because it's always in the shade). In fact, I thought it was raining. When hubby left for work at 5:30, it was just starting to snow heavily. When I left for work shortly before 7:00, there was about an inch and a half on the ground.
Got to work a couple of minutes after 8:00, to find that the office wasn't opening till 10:00. Then, at 9:00 or so, they decided to close it all together. So, I headed home to find this: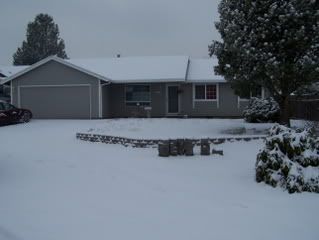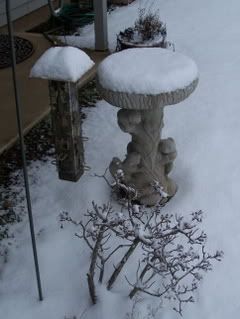 We have about four inches on the ground. It's still flurrying occasionally, but nothing like it was this morning, when the flakes were bigger than silver dollars.
And the dogs are quite excited to be back inside where it's warm and cozy!
Happy snow day, everyone!